It's easy to forget about hiring professional air duct cleaning for your home, since ductwork is "out of sight, out of mind." However, the best air duct cleaning companies recommend having your home's ductwork professionally cleaned every 3-5 years. Here are three benefits to having your air ducts cleaned: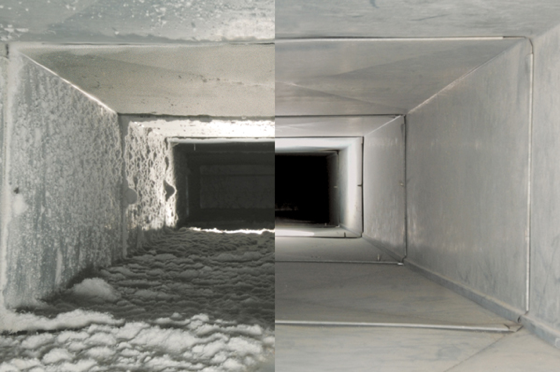 Cleaner Home– A thorough air duct cleaning job removes dust and buildup from your system. When there is less dust and debris crowding your ducts, there will be less dust drifting out and covering your furniture and floors. A good quality air duct cleaning team will do more than just vacuum or sweep the ducts… they will address ALL parts of the duct system that air passes through.
Improved HVAC Efficiency– If you have forced air, regular air duct cleaning will help extend the life of your system and can ensure that your HVAC system is working efficiently. With a decrease in dust and debris buildup comes an increase in airflow, and subsequently your system will not have to work as hard to heat or cool the home.
Improved Air Quality– Germs, pet dander, mold spores, and dust mites are easily trapped inside carpets, furniture, and building materials. When you turn on your cooling unit, these allergens are instantaneously released into the atmosphere. Once these germs are released, they begin to attach themselves to the items in your home, including bedding, furniture, and clothing. Trained air duct cleaners can find and remove these contaminants.
An important home maintenance task like this should be trusted to the best air duct cleaning company Jacksonville FL homeowners trust – First Coast Home Pros. At First Coast Home Pros, we believe in providing high quality work along with outstanding customer service at every job. Our clients in Southside, Riverside, San Marco, and throughout Jacksonville rely on us to keep their air ductwork clean and functioning well, and we'd love to provide the same award-winning service to you!