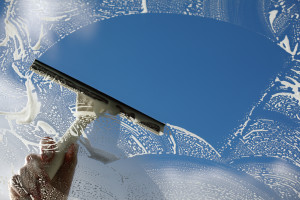 Even though most people think the state has only one season to prepare for all year round, as any Floridian homeowner can attest to, it's really the elements that make things tricky. Keeping your yard and home in tip-top condition takes a little extra work, especially with the sun glaring down on every minor streak, stain or spot that you miss. With hurricanes, daily rain storms and salt water-whipped wind coming in off the shore, simple tasks such as getting a streak-free shine on your windows take on a whole new meaning.
Window Cleaning in Jacksonville, FL
For example, cleaning your windows in Jacksonville proves a difficult chore for anyone - homeowners and pros alike. Because the city is right on the St. Johns River and Atlantic Ocean, the elements have a little extra bite to them. This makes cleaning the outside of your home's windows that much tougher, especially if you want that streak-free shine.