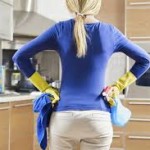 If you're considering a cleaning service to help keep your home tidy, there are a few things you should consider. Whether you're looking for one-time jobs like tile and grout cleaning in Jacksonville, or a full cleaning of your home on a regular basis, these points will help you make sure you find the right fit.
1. Determine How Much Help You Need
If your home generally stays clean, or you have the time and ability to handle most of the tasks yourself, you may be looking for someone to come in and help with targeted tasks and special projects. Spring cleaning, preparing for the holidays, or deep cleaning certain areas, like bathrooms and kitchens, are just some of the services you may want. If you're looking to cut down on the number of hours you spend every week cleaning, then a regularly scheduled, full-service cleaning is what you'll need.