Window cleaning is a chore few people like to do, so they look for ways to make the job go as fast as possible. Pressure washing is a way to clean your home's exterior quickly using pressurized water and cleaning solutions, so can you pressure wash your windows while you're at it? The simple answer is: no. So, why can't windows be power washed?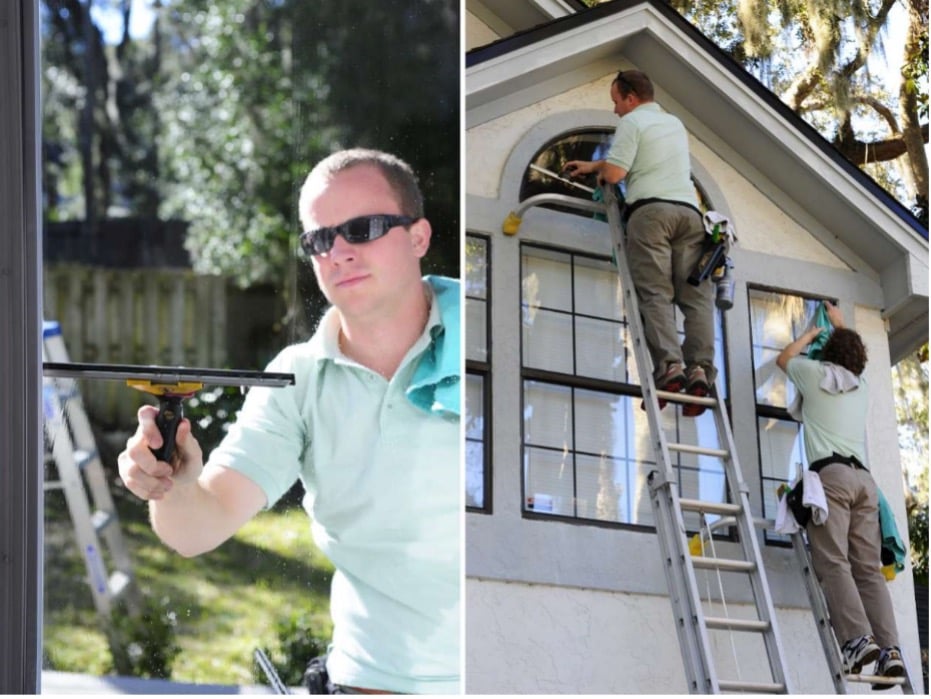 Pressure

– The PSI needed to shoot water out of pressure washing equipment could shatter window glass. It can – and does – also break the seals around your windows, allowing water to intrude into the house, and will leave hard water spots behind. All good Jacksonville window cleaners know the importance of using ladders, squeegees, high end cleaning solutions, and skill and precision to clean windows well, and know that pressure washing windows is a NEVER a good idea.

Cleaning Solution

– The cleaning solution that you need to wash away the mildew, algae, and dirt from your house siding is formulated much differently than the cleaning solution you need to clean away hard water stains and buildup from glass. The best way to get your windows truly clean is to call on the best local cleaning company that has a team dedicated to window cleaning, such as First Coast Home Pros.

Quality

– When you hire a highly rated Jacksonville window cleaning team, you can rest assured that every part of the operation is designed to provide high quality cleaning, right down to the specialized cleaning solutions, the tools used, and even the technician's training and customer service skills. Your home is too valuable to trust to just anyone, especially someone who claims they can pressure wash your windows!
If you're like your Mandarin, Atlantic Beach, Ponte Vedra, and Ortega neighbors, you want high quality professional window cleaners that will clean your windows not only effectively but also safely and use the best cleaning solutions that leave the window glass cleaner longer. First Coast Home Pros is the best window cleaning service Jacksonville FL homeowners trust with their property, and our award-winning service is the perfect solution to your window cleaning needs!