You run the dishwasher every evening, take your car through the car wash on the weekend, and bathe the dog once a week, to say nothing of showering every morning yourself. So why would you overlook washing the driveway, the walkway, and the outside of your house?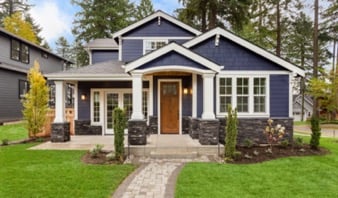 Here's why regular pressure washing by a highly rated professional pressure washer is important:
· Maintenance – Routine pressure washing is necessary to remove the natural buildup of dirt and grime. The best pressure washing companies use the right combination of low pressure and effective cleaning chemicals to remove and flush away the dirt, leaves, debris, and cobwebs that build up an even the tidiest homes. Homeowners in Ponte Vedra Beach and Atlantic Beach know the importance of washing away the salt and sand from their homes and properties, and homeowners in shady Mandarin and San Marco understand that professional pressure washing keeps mildew and mold off their houses.
· Safety – Mildew and algae that builds up on hard surfaces can cause serious slip hazards, but a good professional pressure washing service can remove such buildup from your driveway, walkway, and pavers. Insect nests and infestations are unsightly but more importantly can become a dangerous nuisance, but a great Jacksonville FL pressure washing team will remove those infestations to help keep your family safe.
· Aesthetic – Most of us feel a duty to maintain our homes' aesthetics for the benefit of the neighbors and neighborhood. There's also the draw to "keep up with the Joneses," and by scheduling professional pressure washers to come to your home, you can be sure your home's siding, fence, patio, pool deck, and screened enclosure are sparkling clean and beautiful!
Pressure washing your home is essential to keeping it clean and in good shape as well as lovely to look at. Ask any of our numerous repeat customers and they'll tell you that First Coast Home Pros is the best Jacksonville FL pressure washing company and the team to trust with your home. We specialize in cleaning all types of house siding, brick walkways, wood decks and fences, and even coquina. Call on our expert pressure washers and get ready to stand back and admire your home!