The holidays are in full swing and though you probably have a long to-do list already, it might be the best time to schedule professional upholstery cleaning for your sofa, ottomans, and chairs. Here's why: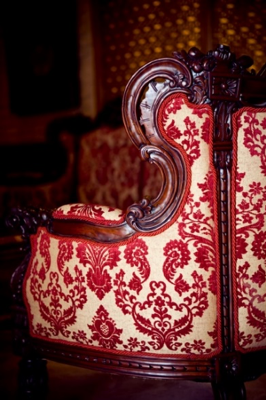 You Have Guests Coming– You're probably vacuuming, dusting, and putting away clutter in preparation for holiday parties and out-of-town guests. Though your upholstery hides dirt and grime well, it's important not to overlook these surfaces during a cleaning spree. A great upholstery cleaning service can deep clean and sanitize your furniture, making your home look that much more spectacular and welcoming to your guests!
You Want to Stay Healthy– The holiday season coincides with cold and flu season, but a highly rated upholstery cleaning service uses extremely hot water and effecting cleaning solutions. Germs just don't stand a chance!
It's Due…– Upholstery cleaning is a task that many homeowners ignore, and it's easy to get away with this, since most furniture fabrics are developed to hide stains and dirt. Professional upholstery cleaning is recommended every 12-24 months, and if you can't remember the last time you hired a highly rated upholstery cleaning service to clean your sofa and chairs, it's probably time to do it!
So, what's included in a good upholstery cleaning? The most thorough cleaning your upholstered furniture can receive is through the hot water extraction method, or steam cleaning, in which a mixture of hot water and cleaning solution is injected into the materials in your sofa, and then immediately suctioned out, taking with it the dirt and grime.
First Coast Home Pros is the best upholstery cleaning company Jacksonville FL residents trust with their upholstered furniture and drapes. Riverside, Jacksonville, Atlantic Beach, and St. Augustine homeowners trust the skill and experience that First Coast Home Pros brings to their sofas, loveseats, dining room chairs, and window treatments, and you will too!