There's a great feeling that comes with a do-it-yourself home improvement job done well! Planning the work, getting the supplies, and checking the chore off your list brings a great feeling of success, even if you have to watch several online tutorials in the process.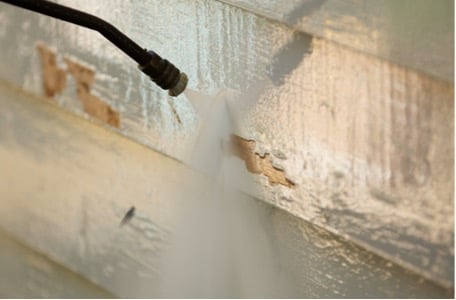 However, there are a few home improvement jobs that are best left to good professional house cleaning companies and service companies. Here are 4 home improvement chores to leave to professionals:
Gutter Cleaning

– Gutter cleaning sounds like a simple enough task, but reality is that it's a wet, dirty, and potentially dangerous job that many homeowners leave to local gutter cleaning companies to handle. You need heavy duty work gloves, ladders, and a lot of patience to clean your gutters the right way. Wet leaves, Spanish moss, and pine needles get packed into your gutters, but insect nests, sharp metal, and other dangers are frequently also found inside gutters. Do yourself a favor and call a good Jacksonville gutter cleaner to take care of this chore!

Pressure Washing

– A great pressure washing job makes your walkways, driveway, and house exterior look great! However, the job can come at a cost – a literal cost. High quality pressure washing equipment is expensive, and the job is slippery, wet, and time consuming. Pressurized water and power washing equipment requires skill to operate and can cause harm when used incorrectly. Instead, skip the risk and hire a highly rated professional pressure washing company to wash your house.

Roof Cleaning

– In order to properly clean your roof without damaging the shingles, you need to use the right amount of water pressure and effective cleaning solutions. This in itself requires skill and experience. Roof cleaning jobs are also notoriously dangerous; when your roof is covered with soap and water, bad things can happen if you don't know what you're doing. We highly recommend relying on a good roof cleaning company like First Coast Home Pros for this home improvement job.

Window Cleaning

– If you have all the time in the world, ladders (and no fear of heights), and the best window cleaning solutions in the field, then window cleaning is a breeze! For many homeowners, however, that's not the case. Call on a good window cleaning company in your area, take the chore off your own to-do list, and put it on theirs! You'll love the results.
It's important to keep your home in good shape and good repair, and this takes work! Fortunately, you don't have to take the inherent risks and spend your free time doing the time intensive, messy work that it takes to keep your home and property looking good. There are many great pressure washing companies and window cleaning companies in town, but First Coast Home Pros is the best window cleaning service Jacksonville FL homeowners rely on for the "dirty work" that comes with owning a home in Mandarin, Riverside, Jacksonville, Ponte Vedra, or Atlantic Beach. Our teams of experts know what it takes to get the job done right and we'd love to help you keep your home exactly the way you want it!