Laundry is a chore that we all have to do every week. The dryer is a hardworking appliance that doesn't require a lot of work to maintain. However, when it's not maintained appropriately, it can operate inefficiently and cost your money, and even create a fire hazard. Use our tips to keep your dryer in good shape!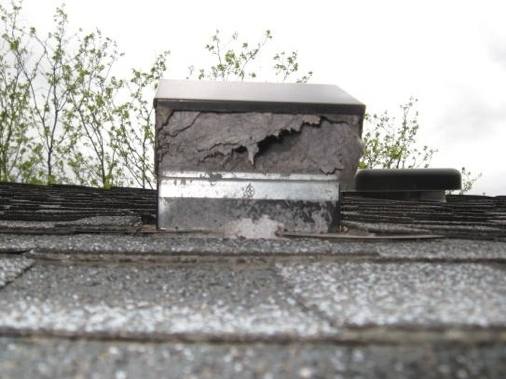 1. Use the dryer correctly and safely. Be sure your dryer is installed by professionals and serviced by professionals whenever required. Be sure the dryer is properly grounded, and only operate it according to the manufacturer's guidelines. Keep the area around the dryer free of flammable items, including cardboard boxes, cleaning chemicals, etc. Don't run the dryer if you're not around, and turn it off if you leave the house or go to bed.
2. Clean the lint filter and remove the lint after EVERY load of laundry. Don't just remove the lint now and then or after every other load. Lint buildup combined with heat equals fire hazard! If you wash towels, clothes that are being washed for the first time, and other types of fabric that produce excessive lint, you may need to scoop out the lint midway through the dry cycle. When you clean the lint out of the screen or filter, also remove any lint you see inside the dryer drum or near the dryer area. Never use the dryer with the lint filter in place.
3. Make sure the air exhaust vent is not clogged. Watch for the warning signs to be sure your dryer vent is not clogged. For example, if the outdoor vent flap doesn't open, or if the dryer is hot to the touch, or if your clothes take much longer to dry than they used to, these are signals that your dryer vent has a clog. Call on a great professional dryer vent service right away!
4. Schedule professional dryer vent cleaning appointments routinely. Have your dryer vent cleaned professionally, even if you don't think you need it. A great dryer vent cleaning company will come equipped with tools and machinery that can remove more lint than you'd be able to remove by hand.
On average, the dryer vent in an average single-family home should be cleaned a minimum of once per year. However, the laundry needs vary from household to household, and your dryer vent may need to be cleaned more frequently than that.
First Coast Home Pros is the best dryer vent cleaning service Jacksonville FL homeowners trust. We've served homes in Mandarin, Riverside, Avondale, Ortega, and Beaches for over a decade, and we'd love the opportunity to keep your dryer vent clean so your dryer can function efficiently and well. Our expert dryer vent and air duct cleaning team will clean your dryer vent twice – once from the inside of your home and once from the outside – to make sure the vent is completely clear! Set up your appointment today!