Fall is here, and it's a good idea to take advantage of the great weather and get your home ready for the upcoming season. Here are five cleaning projects you don't want to overlook:
Clean off the roof

– This is the best project to start with. You'll need the right size ladder for your house, safe shoes for walking along the roof, and either a broom or a leaf blower (or both) for brushing and blowing the leaves, Spanish moss, twigs and branches, etc. off of the roof. If it's been raining, hold off on this task until it's dry and sunny once again. A slippery roof is extremely dangerous, and the debris will be much more cumbersome to work with if it's damp. TIP: Don't worry if a lot of the debris goes right into the gutters – you'll be cleaning those next!

Clean out the gutters

– After you've cleared the debris from the roof, a lot of it will have settled into the gutters, making this is the perfect time to clean those gutters! Grab some heavy duty work gloves and dig right in. Don't rush, as screws and sharp edges of the gutters can be dangerous, even with work gloves on. After you've scooped the pine needles, leaves, and debris, use your garden hose to flush all gutters and downspouts.

Clean your home's exterior

– Next up is pressure washing. Pressure washing your home's siding is one of the most dramatic ways to transform its appearance. Rent or buy a pressure washing unit, or better yet – call a highly rated Jacksonville FL pressure washing team – and rid your siding of mold, algae, bacteria, and all that other stuff that likes to cling to your brick, cedar shake, or wood panel and make the house look dirty. TIP: Give your nearby plants a quick dousing with your garden hose. This way, any cleaning chemicals you use are less likely to damage them.

Clean the pavers and sidewalk

– While you've got the power washing equipment on hand, give your driveway, pavers, and walkways a good scrubbing. Remember that different surfaces call for differing levels of pressure, so adjust the psi on your equipment accordingly.

Clean the windows

– Wrap up your fall to-do list by giving your windows a thorough cleaning. You don't want to use the pressure washing equipment on your windows. Instead, grab a squeegee and the best window cleaning solution you can find. TIP: Many homeowners love to hire a great professional window cleaning company because the pros use the best window cleaning chemicals in the industry.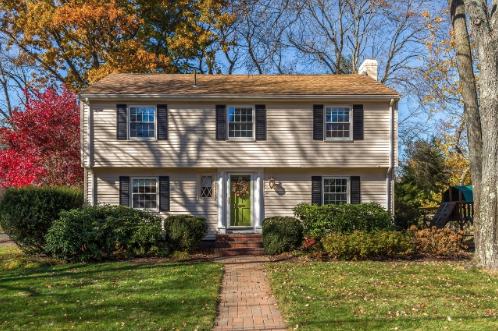 And just like that you and your home are ready for fall! Exterior house cleaning projects are especially important for Florida homeowners. Mold, mildew, insect infestations, algae, and debris accumulate regularly, as does salt and sand for those homes along the beach. If you live in Ponte Vedra Beach, Atlantic Beach, Nocatee, Riverside, San Marco, or downtown Jacksonville, take the time to get your home ready for the upcoming season. These five projects can be checked off your list over the course of several days or weekends, or, with the right planning, you can knock it all out in a single weekend. For some homeowners, a weekend of DIY projects sounds fun! For many others, it sounds more like a chore, or even downright miserable. The good news is that First Coast Home Pros is the best cleaning company Jacksonville FL homeowners can rely on for all house cleaning services. We have dedicated teams of pressure washers, window cleaners, roof cleaning experts, and more. Each of our technicians is extensively trained in the skills needed to clean your home thoroughly and efficiently, and with the attention to detail your home deserves. Hand your fall cleaning project to-do list over to us and we'll take care of everything!