Routine cleaning is an important part of keeping nearly anything in good order, and carpet is no exception. Regular deep cleaning keeps your carpet soft, keeps allergens and bacteria at bay, and contributes to the overall cleanliness and aesthetic of your home's interior. Considering these 5 things will make it easier to plan your carpet cleaning job: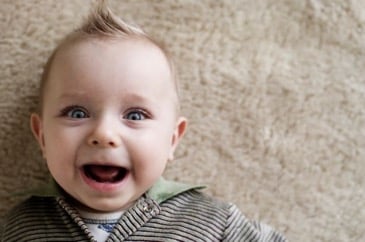 What type of carpet do you have? Understanding your carpet, including the pile and material used in its construction, will help you determine how to clean it.
What type of room is it? Different rooms and areas in the house receive different levels of use. For example, you'll need to clean the high traffic areas such as common hallways more frequently than you'd need to clean the carpet in a seldom used guest room.
Who lives in the house? Consider the needs of the inhabitants of the house. If you have pets, you'll want to clean the carpet more frequently than you would if you didn't have pets, in order to remove excessive hair, dander, and potential pet urine spots. Does anyone in your home have allergies? If so, more frequent and more thorough cleanings would reduce the amount of dust and allergens present.
What type of carpet cleaning method do you want? It's also important to consider the methods of carpet cleaning. Steam cleaning, or hot water extraction cleaning, is the most effective cleaning method for synthetic fiber carpets. In this method, extremely hot water is mixed with a specialized cleaning solution and injected into the carpet using pressure. The hot water and cleaning solution mixture loosens dirt, dust, and debris, which is then suctioned out of the carpet altogether, leaving behind a clean and soft carpet that dries quickly. This is the carpet cleaning method recommended by carpet manufacturers and most preferred by homeowners for its results.
Do you want to hire the pros or do it yourself? Finally, consider your own role in the carpet cleaning process. It is possible to rent a steam cleaner for the day, or even to purchase one? However, effective carpet cleaning not only requires the right tools and cleaning solutions, but also the proper training and experience. Many DIYers attempt to steam clean their own carpets only to find that their tools do not extract enough liquid, creating a mess of wet carpet or a sticky residue behind that only makes the carpet look worse.
Carpet cleaning is a service best left to the professionals, so save your time and energy and find one of the best carpet cleaning companies to do the work for you!
First Coast Home Pros is the best carpet cleaning company Jacksonville FL homeowners have trusted for years.We're a highly rated and award-winning cleaning company specializing in cleaning all types of carpet and flooring, including all synthetic carpet fibers.We hire great people, train them extensively, and certify them according to IICRC (The Clean Trust) standards, all of which guarantees you are getting the best and most knowledgeable technicians cleaning the carpet in your home.Join your neighbors in Mandarin, Beauclerc, Nocatee, Ponte Vedra Beach, and throughout Jacksonville and call on us!