Winter is mild here in Jacksonville, and while we certainly don't have to contend with the salt, ice, and snow that they do in other parts of the country, we still need to take extra precautions to protect our carpet at this time of year. With kids and pets tromping through the house with muddy boots and tracking in leaves, keep your home tidier and your carpet in great shape by doing these 5 things: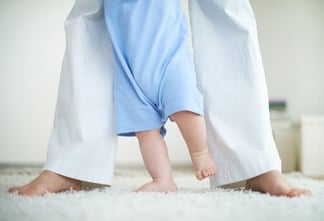 1. Keep leaves and damp debris from entering your home by sweeping your walkway and doorstep more frequently during this season.
2. Use a sturdy doormat at each entrance to your home to collect the majority of the debris, and keep another rug or mat just inside the home to collect any residual soil and keep it from being tracked in.
3. Keep a shoe rack just inside your home so that your family and guests can kick off their shoes when they enter. (And no, it's not rude to request that guests remove their shoes when entering your home.)
4. During winter and spring months, we recommend more frequent vacuuming, such as twice weekly and more as needed and in high traffic areas. This will keep dirt and sand from begin ground deep into the carpet fibers.
5. When dirt, grime, and debris are tracked inside, it does more than just make your home look unkempt… it can also cause your carpet to become stained and prematurely worn. Even with frequent vacuuming, doormats, shoe racks, and other precautions, it's a good idea to schedule routine carpet cleaning with the best professional carpet cleaners in your area to clean and protect your carpet during these months.
First Coast Home Pros is the best carpet cleaning company Jacksonville, Riverside, Southside, Sawgrass, Ponte Vedra Beach, and beaches customers call on for their homes. It's easy to see why we are the best Jacksonville FL carpet cleaning company – our technicians are highly trained professionals who care about treating your home as if it were their own. Let us give your carpet the thorough cleaning it needs for the winter season and make your home look and feel amazingly clean!