This is the time of year for fresh starts, New Year's resolutions, and new healthy habits! In addition to spending more time at the gym or eating less carbs, why not make a resolution to keep your home cleaner without having to do the work yourself?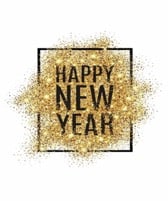 Here's why you should hire a great professional house cleaning service in 2020:
Tidier Home– With the help of a great maid service, your home will always look great and be ready for visitors! Many homeowners choose to schedule routine cleanings, such as weekly, biweekly, or monthly cleaning appointments so that they know their home will be cleaned regularly and well. No one gets your home cleaner than a highly rated professional house cleaning service like First Coast Home Pros! You and your family will love coming home to a clean house time and time again.
Fewer Germs– In addition to scrubbing away buildup, wiping countertops, and making the glass gleam, professional house cleaners sanitize surfaces and banish germs. Find a maid service that uses the best cleaning solutions and effective cleaning methods, and you can trust your home will be clean and safe from dander, germs, and bacteria.
More Time for What Matters– Instead of spending your free time cleaning the showers and toilets and vacuuming the carpet, outsource these jobs to a great Jacksonville cleaning company and spend your time on what matters to you! Spend quality time with your family, get better at your favorite hobby, or fulfill your other New Year's resolutions to work out more, keep in touch better, read more, or whatever it may be!
First Coast Home Pros is the best cleaning company Jacksonville, Mandarin, San Marco, Riverside, and Ponte Vedra Beach customers rely on for house cleaning. Whether you want a one time deep clean or you want a specialized team to come to your home every week to clean, we have the award-winning service you want. Start the new year right with a commitment to keep your house cleaner without lifting a finger. Call on First Coast Home Pros!