Air duct cleaning is a task that is easy to forget about. In fact, you might not be able to recall the last time your ductwork was cleaned. The best professional air duct cleaning companies recommend having ductwork cleaned every 3-5 years, but unlike having your lawn mowed or your house painted, it's not always obvious when you need to have the work done.
When air ducts are ignored and not routinely cleaned, problems can arise, including health issues, excessive energy bills, and dust in the home. The benefits of air duct cleaning:
Air quality

- Trained air duct cleaners locate and remove mold, allergens, and even fungus and microbes. Many homeowners report a decrease in their allergies when the ductwork in their homes is cleaned regularly. If anyone in your family struggles with upper respiratory problems, routine air duct cleaning can only help the problem.

HVAC efficiency

- If you have forced air, regular air duct cleaning will help to extend the life of your system, and can ensure that your HVAC system is working efficiently. With a decrease in dust and debris buildup comes an increase in airflow, and subsequently your system will not have to work as hard to heat or cool the home.

Cleaner home

- When there is less dust and debris crowding your ducts, there will be less dust drifting out and covering your furniture and floors.
A high quality air duct cleaning job includes a thorough cleaning of all ductwork. The best duct cleaning companies use a specialized vacuum attached to a hose and brushing system which is run throughout the ductwork, including all supply and return ducts, and the main trunk. All vent covers should then be washed. Finally, the system should be sanitized with an antimicrobial solution, in order to rid the system of mold, bacteria, dust, and dust mites that could remain.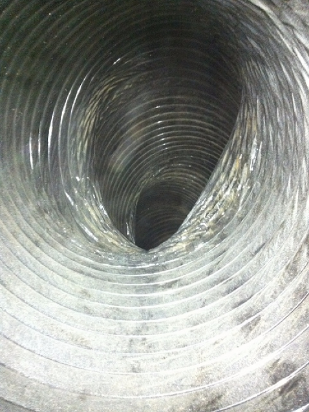 To ensure your ductwork stays clean and clear, follow two simple steps:
Step 1: Find a good in your area and schedule a cleaning. A great air duct cleaning service employees technicians who are highly trained and work efficiently to rid your ductwork of dust and debris. Poor service, in the case of air duct cleaning, is worse than not having the ductwork cleaned, as an ineffectual cleaner could disperse dust and dirt particles into the environment, and even damage the ductwork or HVAC system. Find a duct cleaning service you can trust!
Step 2: Set an appointment reminder to alert you when the time has come to have the ductwork cleaned again. Or, better still, have your duct cleaners make the appointment for you. The best air duct cleaners will call to remind you when it's time to have your ductwork cleaned. This will take the guesswork right out of it!
First Coast Home Pros is Northeast Florida's authority on clean ductwork. We are the best air duct cleaning service Jacksonville FL homeowners love and trust. Keep your home - and more importantly, its inhabitants - healthy with regular air duct cleaning. Our technicians are highly trained and equipped with the best vent cleaning tools in the industry. Homes in San Marco, Riverside, Ortega, and downtown Jacksonville, and indeed, throughout the region, almost always have "flex duct" ductwork, and we specialize in cleaning this type of ductwork. Clean vents and air ducts are important for you and for your home, and we are the ones to trust wit