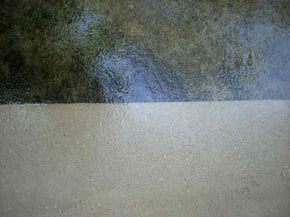 When the temperature drops below freezing, pressure washing companies in many areas of the country have to pack up their tools and wait for warmer weather to return. Here in Jacksonville, Florida, however, it's rarely below freezing, so if you are wondering whether we work when it's cold, the answer is yes!
Winter is coming and cooler temperatures are already here, but that doesn't mean you have to worry about neglecting your home's appearance. Mold and mildew can grow during any season here in the south, and dirt and grime build up throughout the year. If you live along the coast, salt and sand will accumulate and can damage the exterior of your home - even in the dead of winter. Luckily, pressure washing companies throughout Northeast Florida are able to offer the same services every month of the year. Regular pressure washing keeps your house and patio looking clean, and also keeps the dirt, sand, and other residue at bay. Hire the best local professional pressure washing service to maintain a clean driveway, deck, and house all winter long!
First Coast Home Pros is located right in the heart of Jacksonville, Florida, and the mild, sunny winters mean that we can work every week of the year to give the best quality work and customer service available. Our technicians are well trained in the best pressure washing techniques, and know how to work in all types of weather. We use a combination of the safest low pressure cleaning techniques along with mild but effective cleaning chemicals to give your home the most thorough pressure cleaning job possible. We can pressure wash any area of your property that is exposed to the elements, including:
House exteriors, including brick, cedar shake, vinyl siding, and even coquina

Driveways, sidewalks, and walkways

Patios and decks

Pool decks, screened enclosures, and lanais

Concrete, brick, pavers, and almost any type of stone

Wood fences
This is a great time to have one of our Jacksonville pressure washing teams come tackle your home improvement project. Whether it's washing away the moss or mildew from your cement walkway, or pressure washing your pool area before you close it for the season, we are equipped for the job. Best of all, you won't need to attempt a do-it-yourself pressure washing job in the cold. Just hire the local pressure washing experts and you'll be able to stay inside where it's warm while the work gets done!
Your Year-Round Pressure Washing Service In Jacksonville, FL
Pressure washing companies in other areas of the country are at the mercy of the weather forecast. At First Coast Home Pros, however, we offer year-round service to Fernandina Beach, Atlantic Beach, St. Augustine, Ponte Vedra Beach, and the greater Jacksonville area. Stay inside this winter and let us keep your home and patio clean and looking great.