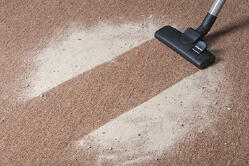 The first hints of summer are in the air, and it's time to start thinking about summer cleaning. Before you call First Coast Home Pros to schedule summer cleaning services, it's important to consider which cleaning projects are best completed before summer starts and which are better left until the end of summer. Doing so ensures that you get the most out of your cleaning service and are fully happy with the lasting results.
Cleaning Projects to Complete Before Summer
Any cleaning project that will enhance the curb appeal of your home should be completed before summer reaches full swing. This ensures that your home looks its best when neighbors stop by and when you host summer parties. Here is a look at some of the specialized exterior cleaning services that First Coast Home Pros offers and recommends for the beginning of summer.
Window Cleaning: An often overlooked task, our professionals will meticulously clean your windows. We even clean high vaulted windows and skylights, and our formula can often remove mineral deposits and water stains.

Roof Cleaning: At First Coast Home Pros, we only use low pressure methods to make sure that all algae and buildup is removed, but your shingles remain in tact. We can handle all roof types including asphalt shingles, fiberglass shingles, barrel tile, slate and even rubber.

Gutter Cleaning: Stray leaves and grime can accumulate in the gutters over the winter, and its best to have these removed before the summer storms bring rain. Hiring a professional to clean your gutters is much safer than attempting this task by yourself. Our skilled team uses specialized equipment to perform the work safely. Clean gutters also keep the rest of your house cleaner on the outside, since the siding does not get as wet with overflow.
In general, we recommend that our clients schedule the cleaning projects above and any other needed exterior cleaning service before the summer weather reaches its peak. However, there are a couple of indoor cleaning projects that we recommend completing at the beginning of the summer as well.
Blinds and Shutter Cleaning: If you have dirty blinds, the dust and dirt become very noticeable in the sunlight. Removing this dust not only makes your home look cleaner, but it also makes it a healthier place to live by eliminating allergens. We offer cleaning services for mini blinds, micro-mini blinds and even wooden blinds.

Air Duct Cleaning: You want to remove dust and dirt that has built up in your system before it comes time to turn on the air conditioning. This prevents it from being blown out into your home and causing allergies. Even if you don't have central air, it's best to have us clean your ducts before they sit all summer.
Cleaning Projects to Complete After Summer
While these cleaning projects can certainly be completed any time, we recommend leaving them for the end of summer when your days slow down and the kids are back in school.
Carpet Cleaning: This is best left for the end of the season because you are getting rid of any dirt and grime that was tracked in during the summer months. At First Coast Home Pros, our special cleaning techniques mean that your carpets take just hours to dry. There is no residue left behind, either.

Wood Floor Cleaning: Our professional hardwood maintenance systems aggressively remove that summer dirt and built up residue before adding a new protective coating that prevents your floor from becoming damaged. You'll want to have this done before you start hosting fall dinner parties in your dining room.

Tile and Grout Cleaning: Grout is very porous and difficult to clean without the proper equipment. Our techniques remove the contaminants and grime from your grout without damaging its structure. Even when you mop and scrub diligently, you need a thorough, deep cleaning like this about once a year to remove any remaining buildup.

Leather Cleaning: Add this to your end of summer cleaning list, and include your sofas and sectionals, and ottomans. At First Coast Home Pros, we know all about the different kinds of leather and the best products to use when cleaning each. When you choose our services rather than relying on over-the-counter leather cleaners, you remove the risk of damaging your valuable furniture with an inappropriate cleaner.

Upholstery Cleaning: Once the weather cools and your guests are spending more time indoors, it's time for your upholstery to be cleaned. We offer thorough cleaning services for dining room chairs, loveseats, sofas and more. We determine whether dry cleaning or hot water extraction is the best method based on your individual fabrics.
Summer cleaning can be a daunting task, but First Coast Home Pros makes it easier. We are committed to our clients, and we take great pride in our technical skills and professionalism. Each of our teams are highly specialized in the cleaning services that they perform. Contact us to learn more about our services in the Jacksonville, FL area.