Five Star Customer Reviews for First Coast Home Pros

"Exceptional, Professional and Friendly!

First Coast Home Pros I have used many many times before. In fact, I think I have everyone on the street using them now. I recommend them to everyone I know. The last time they came out, the did pressure washing to the exterior of the house, firepit, driveway, and sidewalks. They cleaned out the gutters. Then, they also cleaned all the windows, both inside and out. I rate them a ten all the way around! I'm always very happy with the quality of work they do year after year. I will definitely continue using their service because they are very timely, professional, and courteous. they are very respectful of your home, and you can tell that they are by the things they do. Appointments are very easy to set up. Although, I usually book a couple months ahead to make sure I get an appointment when I want it."

Kathy K.
St Johns, FL
11/06/2018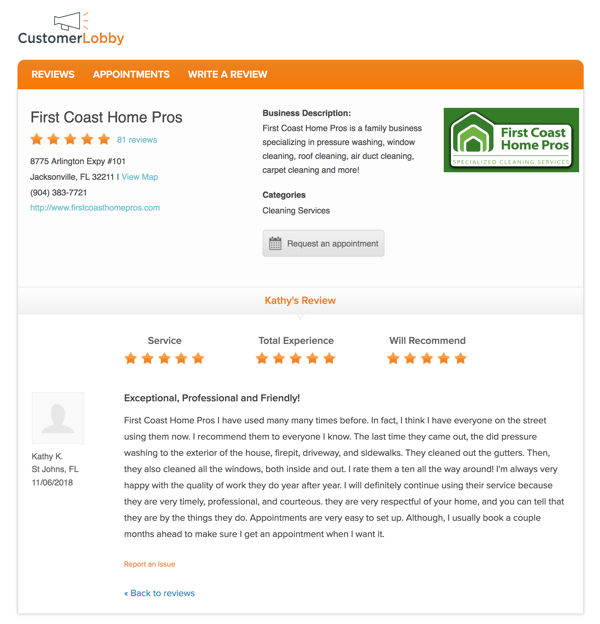 Customer Lobby:
https://www.customerlobby.com/reviews/41277/first-coast-home-pros/write

When you have a free moment and have not done so already, we would love for you to leave a review by clicking the link above. Thank you very much for your time in advance.