Our reputation is an essential part of who we are. At First Coast Home Pros, we take pride in serving our customers to the best of our ability.
Click here to see more reviews from satisfied customers like the one below and to leave a review of your own: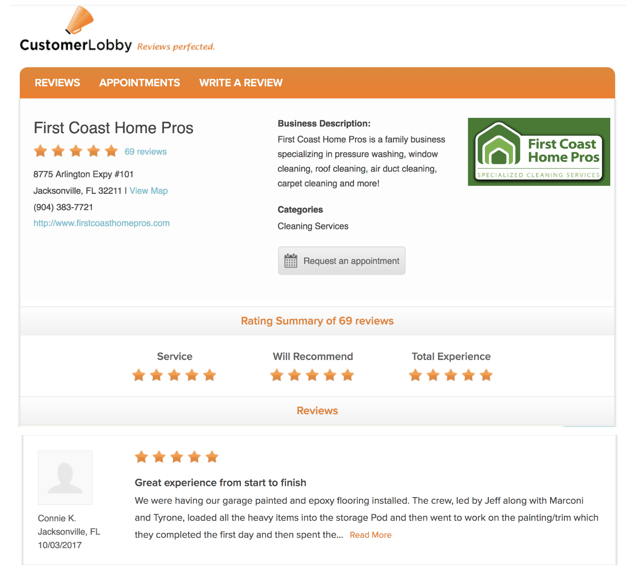 First Coast Home Pros is a family business specializing in pressure washing, window cleaning, roof cleaning, air duct cleaning, carpet cleaning and more!