Some jobs around the house are fun to tackle and check off your list, but then there are those home improvement jobs that complex, expensive, messy, and time consuming. You can ignore those jobs and hope they will just go away (they won't!), or you can watch online tutorials and take 12 trips to the hardware store and attempt to do it yourself, or you can do what many Jacksonville homeowners do and call on the best local handyman service to take care of everything!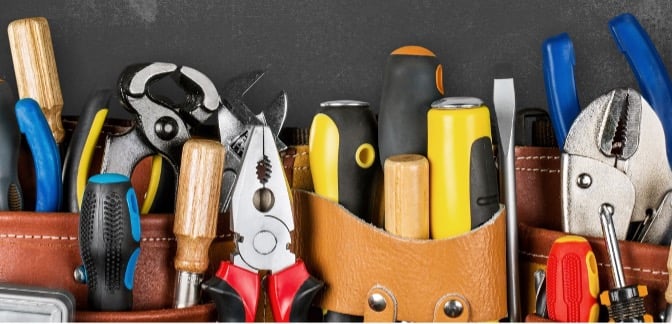 So why hire a good professional handyman?
TIME

– Your time is valuable. You can spend your precious free time learning how to tackle a home improvement job and then embarking on the odyssey of completing it successfully, or you can hire the best handyman service in your area, sit back, and spend your time doing anything else.

EASE

– What's easier than installing kitchen backsplash, repairing crown molding, and caulking the bathtub? Calling on the best local handyman to do it for you. Take advantage of the sheer convenience of calling a professional handyman service and trusting the job to the pros!

QUALITY

– Do the research to find a handyman that provides outstanding quality, with satisfied customers to vouch for the service. Once you find a trusted handyman, relax knowing your home is in great hands! A highly rated professional handyman with experience and skill can take care of everything on your to-do list from fixing that leaky faucet, to hanging drywall.
There are many benefits to calling on a great handyman service and trusting your home improvement jobs to the professionals! First Coast Home Pros provides the best handyman service Jacksonville FL homeowners trust and rely on for their home improvement projects. Our customers love our professional handyman services because they know they can trust us to provide the highest quality results together with truly outstanding customer service. If you live in the Mandarin, Southside, Ponte Vedra, Atlantic Beach, or Nocatee area or anywhere in Jacksonville, hand your honey-do list over to us and we'll take care of everything just the way you want it!