The holidays are right around the corner, and your to-do list might already be getting long. Use our tips to get your home ready for the guests and celebrations the season brings!
Make a list.

Take the time to make a thorough list of the chores that need to be done and the areas that need to be cleaned. Once everything is accounted for, it's easier to check each item off the list one by one.

Don't procrastinate.

There are presents to buy, cards to send, and plenty to do around the holidays. Plus, you want to be able to take time and enjoy the holidays for what they are! Don't save the cleaning for the last minute. Instead, make your list early on and stick to it.

Divide and conquer.

Split up your to-dos and hand a few to every member of the house. Even young kids can take part in the tidying up!

Focus on the kitchen and bathrooms.

The kitchen always ends up being a place where people congregate, and this can be especially true during the holidays. Likewise, the bathrooms can see a lot of traffic, especially if you throw a large party or have out-of-town company staying with you. Make sure these rooms are scrubbed, polished, and sanitized for your family and guests.

Enter as a guest.

When everything has been cleaned and sorted, take the time to head outside and then enter from the front door, as your guests will. First impressions are important, so put yourself in your guests' shoes and try to imagine what they'll notice when they first enter your home. This can help you notice those last few finishing touches or final items to polish or put away before your home is officially holiday-ready.

Call the pros!

The best thing you can do to get ready for the holidays is to hire help! If the pre-holiday task lists have you feeling overwhelmed, find a highly rated cleaning company and let the professionals clean your house top to bottom, inside out.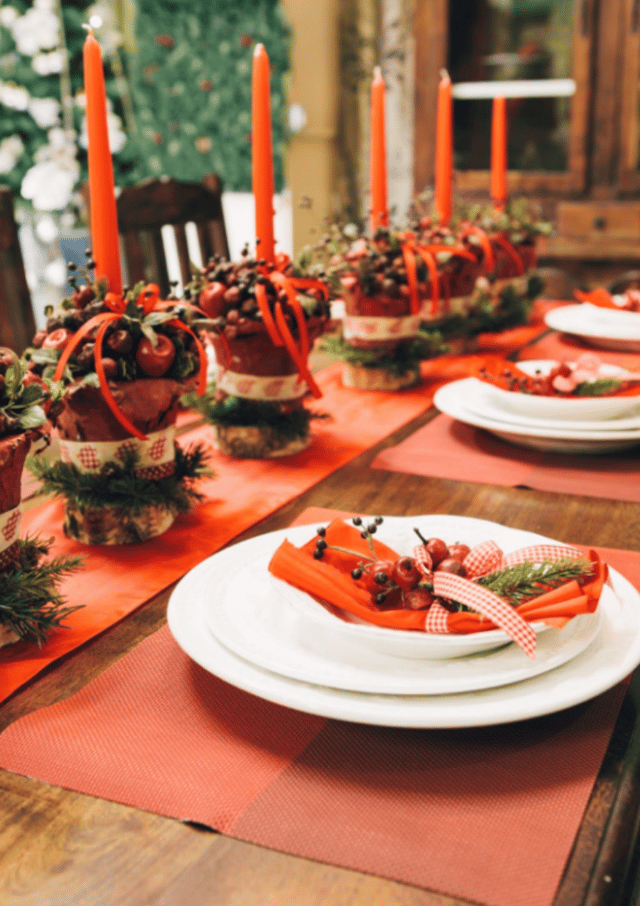 First Coast Home Pros is the best cleaning company Jacksonville FL homeowners rely on for the holidays and for every day! Our highly rated maid service knows what it takes to get the house ready for the holidays. There are many great Jacksonville FL house cleaners with highly trained technicians, but our teams set themselves above the rest. Discerning homeowners along Fernandina Beach, Ponte Vedra, St. Augustine, Riverside Avondale, and Ortega love the meticulous touch and attention to detail that our house cleaners provide, as well as their friendly, positive attitude. Give us a call and take the stress out of the holiday prep!