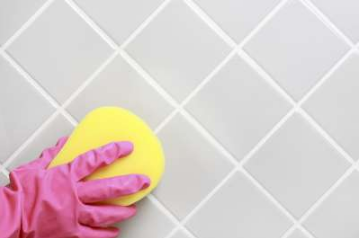 At First Coast Home Pros, our house cleaners are exactly that: pros! Years of experience, ongoing training, and a genuine love of the job make our technicians the true experts in their field, and we'd love to share our expertise with you. Here are the best tips for house cleaning, developed by our very own amazing house cleaning team.
Make the time to clean.

If you wait for the perfect time to clean, you'll be waiting forever. Instead, set aside an hour or two - or the whole afternoon - and focus on cleaning. Cue up your favorite music or book on tape, keep your phone use and other distractions to a minimum, and stay the course - it will be worth it when you are finished and can relax in a beautifully clean house.

Invest in high quality cleaning supplies.

You don't need fifteen different cleaning supplies to get a clean house, and you certainly don't need the gimmicky single-use cleaning tools that are advertised on TV. In fact, with the exception of a toilet wand, avoid buying supplies that are only used for one chore. Instead, stock a handful of high quality, cleaning essentials, for example: a glass cleaner, a multi-surface cleaner, a disinfecting bathroom cleaner, a floor cleaner that is safe on wood and tile, a few microfiber cleaning cloths, some sponges, and a vacuum. Baking soda, vinegar, lemon juice, and simple dish detergent will also do wonders for many cleaning tasks, so don't be afraid to look in the kitchen cupboards for help.

Keep a caddy.

Keep your cleaning materials in a caddy or small basket so that when the time comes to clean, you have everything you need and don't have to run around the house tracking down each item.

Follow the rules.

For the cleanest surfaces, follow the instructions on the product's label. If the label says to let it sit for 10-15 minutes before wiping it off, then for optimal results, let it sit for that amount of time while you tackle another area of the room in the meantime. Pay close attention to warning labels, too. If your cleaning powder warns that it can scratch a metal surface, you'll risk ruining that surface if you don't follow the instructions.

Start high and clean your way down.

Dust settles and dirt falls, so plan your cleaning tasks so that you start with the highest and tallest tasks, and work your way down. Wipe down the blades of your ceiling fan and dust the tallest shelves before you vacuum the upholstery, and do that before you mop the floor. This way, dirt and debris is going down and out, rather than recovering surfaces that you just cleaned.

Pay attention to detail

. Believe it or not, some of the best cleaning supplies are toothbrushes and toothpicks! Toothbrushes are the perfect tools for cleaning the crevices around your faucet or the caulk around the sink, and toothpicks are a great way to get dirt out of the nooks and crannies around your home.

Get into it!

You already have the best cleaning supply there is: elbow grease! Deep set stains may require some scrubbing, and that dirty mat needs a to be shaken pretty hard to remove all debris. Cleaning can be tough, sweaty work, especially if you want your stainless steel appliances to gleam, your mirrors and windows to sparkle, and your bathroom surfaces to be germ-free. The good news is that your hard work will pay off, and your house will be clean, welcoming, and ready for you to relax and enjoy the results.

Of course, the best option may be to hire a high quality maid service and let the professionals take care of everything for you! Elbow grease takes energy and cleaning takes time, and your energy and time are your greatest luxuries. Let First Coast Home Pros's award-winning maid service take care of you and your home so that you can spend time doing what you love. House cleaning is our specialty, and we are known for our thoroughness, attention to detail, and work ethic. Those things, along with our passion for our clients, are what makes us the best house cleaning service Jacksonville FL has ever known! Homes throughout San Marco, Mandarin, Riverside, Ponte Vedra Beach, and downtown Jacksonville are squeaky clean, thanks to our maid service, and we'd love to give your home the same care and attention.