Here in Florida, we may not get snow and slush during these winter and spring months, but we still track in mud, debris, and sand into our homes.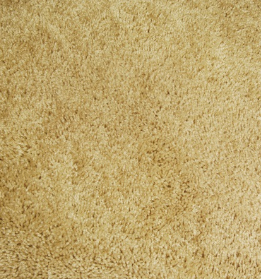 These soils can take a big toll on our carpet and cause it to become stained and prematurely worn. Here are some tips to keep your carpet clean and in great shape all season long:
Sweep your walkway and doorstep often to keep away all leaves and damp debris.

Keep a sturdy doormat at the each entrance to your home to collect the majority of the debris, and keep another rug or mat just inside the home to collect any residual soil and keep it from being tracked in.

Keep a shoe rack just inside your home so that your family and guests can kick off their shoes when they enter. Mud and debris will stay on the shoes and not get tracked into your home.

Buy a few thick rugs or runners that you can roll out in the high traffic areas during the wettest and muddiest days of the season. This will protect your carpet and rugs on these dirtiest days of the year.

Wipe your pet's paws when it comes in from outside. If you have a pet door, you may even want to put up a temporary pen around the door so that when your dog comes inside, you can wipe its paws before it enters the main part of the house.

Vacuum more frequently than usual in order to keep loose soils, sand, and debris from being ground into the carpet's fibers. During winter and spring months, we recommend weekly vacuuming, and more as needed and in high traffic areas.

Schedule routine carpet cleaning with the best professional carpet cleaners in your area. Don't wait until it's Spring Cleaning time. Instead, schedule a few routine cleanings to clean and protect your carpet during these months.
Expert Carpet Cleaning in Jacksonville, FLThe best carpet cleaning company Jacksonville homeowners trust for their homes is First Coast Home Pros. Homes in Riverside Avondale, Nocatee, Fleming Island, Ponte Vedra Beach, Atlantic Beach, and Jacksonville look great all year long, thanks to our skilled and highly trained carpet cleaning technicians. We specialize in the hot water extraction method of carpet cleaning, which is the only method that will get your carpet thoroughly clean and keep it soft and looking its best. For a clean, sanitized, and beautiful home, right down to the carpet, call on First Coast Home Pros!