Berber carpet is an all-around crowd pleaser. It has a timeless, classic look, is resilient, handles foot traffic well, and hides dirt. Berber carpet can be a bit tricky to get really clean, however. After all, those wool, nylon, or olefin loops for which it's known can pull dirt and debris down deep and hold it there. So how can you get your Berber carpet truly clean? Our pro tips can help!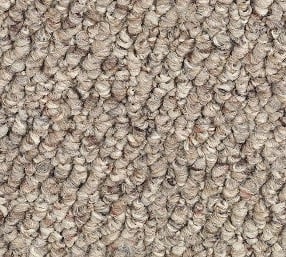 Vacuum correctly. Avoid using the rotating brush on your vacuum, which can damage the loops and fibers of the carpet. Instead, turn off the spin feature or raise the brush, and use only the suction feature of the vacuum.

Vacuum frequently. Few things are more effective against dirt buildup than routine vacuuming, typically at least weekly, and more in high traffic areas. With frequent vacuuming, dirt, dander, and debris won't get the chance to get tracked deep into those fibers where they can do serious damage.

Check the manufacturer's label or other information before cleaning to be sure you don't inadvertently void the warranty or cause undue damage.

Many stains can be removed simply by blotting them up with a clean, dry towel, or a clean towel moistened with water. In some cases, once you've checked the manufacturer's label and determined it's alright to do, you can use 1 part vinegar to 5-6 parts water, dampen a clean towel, and blot at the stain with your diluted cleaning solution. Again, we recommend checking the manufacturer's standards before doing this.

Keep mats or rugs over your carpet in fall and winter months to help contain the debris that is tracked in. Or take your shoes off at the door, and ask your family and guests to do the same, to avoid tracking in dirt and grime.

Don't allow food and drink to be consumed around the Berber carpet. This can be tough to enforce, but keep in mind that oil stains are tricky to remove, and oil will attract dirt, pet hair, etc. and make it look dingy in no time.

Avoid placing anything sharp on Berber carpet or dragging anything sharp over it. For instance, don't position furniture with metal legs over Berber carpet, and try to keep your pet's toenails trimmed. Berber is constructed using innumerable small loops, and these loops can be torn or broken by sharp edges, which causes fraying and broken fibers.

Finally, be extremely careful when steam cleaning your carpet. If you rent cheap equipment or go with the wrong service provider, your Berber carpet can be ruined. If Berber carpet is allowed to stay wet, mildew can grow in the dense looped fibers. Berber carpet should only be cleaned by highly rated carpet cleaning companies who use the double extraction method, in which the hot water and cleaning solution is suctioned out of the carpet twice instead of only once. This way, as much moisture as possible is removed from the carpet backing and fibers, and the carpet will dry quickly.
First Coast Home Pros is the best carpet cleaning company Jacksonville FL homeowners call on for carpet steam cleaning. We specialize in cleaning all types of carpet thoroughly and efficiently, using only the best cleaning solutions, the hottest water, and the strongest suction, leaving nothing but clean, soft carpet behind! For outstanding carpet cleaning by an award-winning company trusted by your neighbors in Atlantic Beach, Nocatee, Riverside, and Mandarin, call on us!