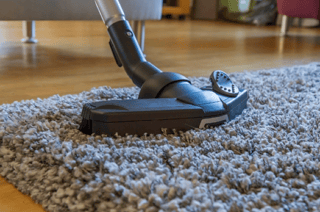 The holidays are the perfect time to host parties, have out-of-town guests, and visit with friends and family that we don't get to see very often. When the parties are over and the guests leave, however, the dreaded post-holiday cleanup has to happen. This year, call on a great professional maid service to take care of the cleanup for you!
Here are some examples of what a good house cleaning service can provide:
Kitchens - Sanitizing counters and appliances and other food preparation surfaces, cleaning the microwave and oven, scrubbing the sink, and cleaning the floors.

Bathrooms - Scrubbing and sanitizing the sinks, tubs, showers, and toilets, cleaning the floors, and wiping all mirrors and surfaces.

Living Room & Dining Room - Dusting and cleaning all surfaces, vacuuming the floors, polishing the furniture, vacuuming the draperies and upholstered furniture, and folding the throws.

Bedrooms & Guest Rooms - Making the beds with fresh linens, vacuuming the floors, dusting picture frames, and getting the rooms ready for the night.

General Cleanup - In all rooms, shelving and picture frames and surfaces are dusted, surfaces are wiped down and sanitized, floors are cleaned, and baseboards, vents, and other forgotten areas are cleaned, when needed.

….and more!
When you hire a high-quality house cleaning service, you'll find that it's never been easier to recover from the holidays. For a truly clean home, including deep cleaning needs and post-holiday cleanup, First Coast Home Pros is the best maid service Jacksonville FL homeowners call on. Many of our clients depend on us for weekly or monthly cleanings, as well as cleaning up after a big event, such as a holiday party. We keep homeowners happy in downtown Jacksonville, Fernandina Beach, Ponte Vedra Beach, Ortega, and all over Northeast Florida, and we'd love to provide the best possible clean for you and your home as well. Give us a call today!