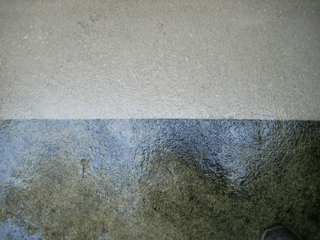 Here in the South, mold and mildew can grow during any season, and dirt and grime build up throughout the year. If you live along the coast, salt and sand will accumulate and can damage the exterior of your home - even in winter. When the cold weather arrives, there is no reason to put a pause on your home's maintenance. Good Jacksonville pressure washing companies can work even when it's cold!
First Coast Home Pros is the best pressure washing service Jacksonville homeowners call on year-round. Our technicians are well trained in the best pressure washing techniques, and know how to work in all types of weather. We use a combination of the safest low pressure cleaning techniques along with mild but effective cleaning solutions to give your home the most thorough pressure cleaning job possible. We can pressure wash any area of your property that is exposed to the elements, including:
House exteriors, including brick, cedar shake, vinyl siding, and even coquina

Driveways, sidewalks, and walkways

Patios and decks

Pool decks, screened enclosures, and lanais

Concrete, brick, pavers, and almost any type of stone

Wood fences
Your home, patio, walkways, and driveway deserve to be kept clean and looking great all year long, and with the help of a great pressure washer, it's possible.
At First Coast Home Pros, we offer year-round, award-winning service to Fernandina Beach, Atlantic Beach, Ponte Vedra, and throughout the Jacksonville area. Let our team of highly trained professional pressure washers keep your home's exterior looking beautiful all winter long!