Cleaning your windows is one of the most satisfying cleaning tasks. With the right preparation, some time, and some hard work, your windows will sparkle, and you'll love the improved view! Ready to get going with your spring cleaning? Start with your windows with our tips!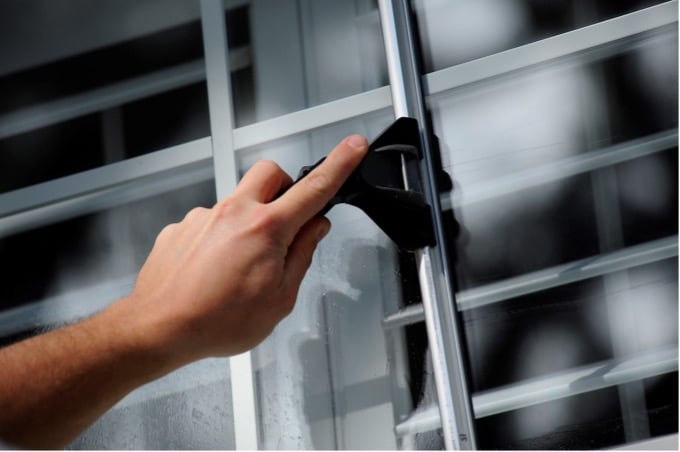 Gather your materials.

When preparing to clean the windows in your home, you'll need a high-quality window squeegee and several soft, clean microfiber cloths. You'll also likely need a stepping stool to reach the tops of those indoor windows, and a step ladder (or extension ladder) for the outsides of the windows. Tip: If you're not up for scaling ladders, just call on a good local window cleaning company and let the professionals take care of everything!

Choose the right cleaning solution.

Clean windows can be achieved with a few drops of dish cleaning solution mixed with water. However, for truly sparkling windows that stay cleaner for longer and truly remove all grime, sand, and cobwebs, you'll need to choose something more specialized. Peruse your local hardware store, or better yet, book a good window cleaner in your area to handle the job. Professional window cleaners know the best and most effective cleaning solutions for windows!

Block off some time.

Plan to spend at least half a day on your window cleaning chore. If your home is large, or has hard-to-reach windows, or multiple stories, you'll need more time. Don't rush your DIY window cleaning! You need to take your time in order to produce streak-free, quality cleaning, and to stay safe while working on ladders, especially if they get wet or coated in slippery window cleaning solutions.

Clear the area.

Before you get to work cleaning your windows, you need to clear away anything that will impede your ability to work. For the interior, this may mean removing drapes, screens, and blinds and pushing aside furniture. For exterior work, this could mean trimming back bushes, etc.

Brush up on your technique and knock it out!

Practice your grip on the squeegee, your technique for spraying and then removing the cleaning solution in a way that leaves no streaks. Once you've mastered your technique, you can get quicker. You'll be getting your windows cleaner in no time!

Above and beyond.

Once you're finished cleaning the window glass, go above and beyond for your windows by cleaning everything else in the area. If you have window screens, clean these before putting them back in. Wipe down the frames and sills. Launder drapes. Wipe down the slats of the blinds before reinstalling them. The extra work will be worth it when you step back and admire your efforts!
Nothing beats a great window cleaning job, and for many homeowners, there's a lot of pride in well done DIY window cleaning. For many homeowners in the area, particularly along Ponte Vedra Beach, Atlantic Beach, and Jacksonville Beach where salt and sand buildup, and in Mandarin, Riverside, and San Marco where pollen is an issue, the best choice is to call on the best professional window cleaning service and trust the work to the pros. First Coast Home Pros is the best window cleaning company Jacksonville FL homeowners rely on, and we're the team to trust with the detailed work of cleaning your windows too!