The weather is getting warmer and the daily rain has rolled in, so it must be springtime in Jacksonville! Spring cleaning, that epic house cleaning chore that requires you to clean your home top to bottom, also rolls in at this time. If you're one of those people who loves house cleaning, then you enjoy this event, but if you're like most of the homeowners in Ponte Vedra Beach, Atlantic Beach, Riverside, San Marco, and Ortega, then there are a thousand other things you'd rather do than deep clean your home. That's where we come in!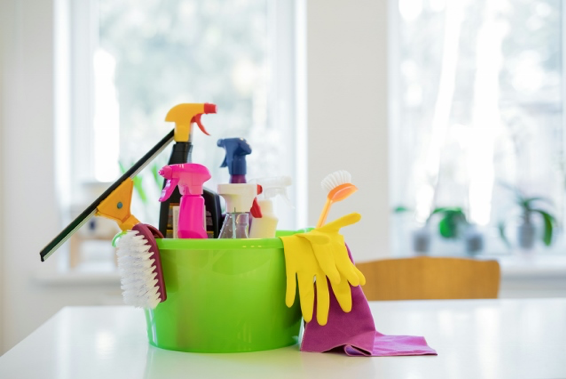 First Coast Home Pros is the best house cleaning service Jacksonville FL residents call on at this time of year for deep cleaning and spring cleaning. Here's what to expect when you call on a great maid service:
First, you know the job will be done right. There may be some areas of your own home that you're not sure how to clean. What's the safe but effective cleaning solution for your natural stone shower, and can you use vinegar on your countertops or not? Good house cleaning teams know how to clean your home the right way.

The work will get done efficiently. Efficiently means, of course, that the work is not only done quickly, but is high quality and the job is well done. Our award-winning house cleaners are the best in the business, and we've cleaned countless homes and know how to work quickly and correctly. You'll love the results when our maid service is finished deep cleaning your home!

You can trust your house cleaning team. You need to know that you can trust the teams working on – and in – your home, and all good Jacksonville house cleaning companies perform background checks on all employees, hire only the best candidates, and make sure they are trained in company policies, procedures, and customer service protocols.

Something most people love about hiring the best Jacksonville FL maid service, First Coast Home Pros, is that we take care of the chores that they do not want to do. Most people don't want to scrub the toilet and tub, clean the crumbs out of the corners of the cabinets, and remove the dust and cobwebs from ceiling fans, but we do! We love to take care of our customers' homes so that they don't have to.
This spring, enjoy the flowers, the fresh air, the idea of the "fresh start," and the exciting and tumultuous weather of Northeast Florida rather than worry about how much your house needs to have every inch dusted, vacuumed, aired out, sanitized, and polished. Let the award-winning First Coast Home Pros maid service take care of everything! post content here…