Hiring a maid service or cleaning company for your home not only makes your life easier, but could be exactly what you need to lower your stress and help you in other ways. Here's how:
The work will get done.

Do you ever add cleaning tasks to your to-do list, knowing you won't get around to actually doing them? When you hire a great cleaning company, this won't happen. Set an appointment with your house cleaning team and you know the work will get done, whether it's a weekly appointment or every other month, or whatever your cleaning needs are.
The work will get done WELL.

Good professional house cleaners have experience and are trained to clean and sanitize things the right way. If you've been getting by with quick wiping up and tidying up here and there, it's time to call in the professionals. A highly trained house cleaner will tackle the toilets and bathroom floors, the kitchen counters and appliances, and everything in between, using the right techniques and cleaning supplies for the job. Trust the job to the professionals who have been trained in the methods to make things

truly

clean.
You won't have to do the work.

Cleaning toilet bowls and scrubbing baseboards might not be your idea of a good time. Hire a highly rated housecleaner to take care of these things for you. The job will get done well while you're doing something (anything!) else.
You'll have more time.

You already work full time, or take care of the family, or keep up with nonstop appointments or all of the above! Why would you want to add house cleaning to this list? Call on a trusted maid service and make life a little easier on yourself.
You deserve it!

You do enough. Outsource the housework and put your feet up, read, catch up on a show, or do whatever it is you've been wishing you had the time to do. You truly have earned it.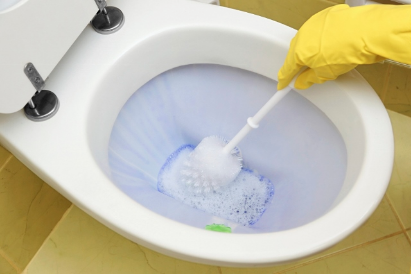 Life is too short to clean your house yourself. Find the best house cleaning service in your area and hand over the responsibilities to the pros. If you live in Ponte Vedra Beach, Fleming Island, Mandarin, Riverside, or the surrounding neighborhoods, First Coast Home Pros is the best maid service Jacksonville homeowners love and depend on with their housekeeping needs. Whether you want a one-time deep cleaning, or an appointment every week, or anything in between, we are the house cleaning company for you. We'll work with you to customize the perfect cleaning plan for your home, and our highly trained house cleaning specialists will make your home sparkling, sanitized, and ready to be enjoyed by you and your family.