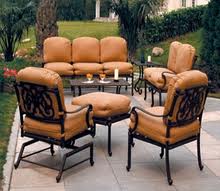 Understanding Upholstered Furniture
Upholstery is the often-padded, covered part of furniture. While it needn't be cushioned, it typically is, thus it's multi-layered. This makes its care more complex than rigid, single-strata furniture, such as wood or metals. There's usually some sort of surfacing material -- most commonly fabric, leather or synthetic -- over springs or webbing, with a pad between the two. Traditional padding may be animal hair or a dried plant product, while modern furniture uses manufactured material.
Why Take the Trouble?
Furnishings represent a large part of the investment we make in our homes. Proper care increases the service period of almost everything, while neglect will shorten useful life. If you have children, or pets, or your furniture sees heavier-than-average use (perhaps you host regular get-togethers or study groups in your home) then the furniture will need extra care. This way, it will last longer and look better.
Most of these tips apply equally to indoor and outdoor furniture, but there's a section at the end dedicated to patio and lawn chairs and chaises, and that's taking care of upholstery cleaning Jacksonville, FL-style.
Hard-and-Fast Rules
Instructions. Most soft furniture has a care label attached somewhere. It's important to consult that information before applying any cleaning products.
Testing. Always test cleaning products and methods in inconspicuous places. If you're dealing with an emergency, however, use your best judgment while keeping chemical usage to a minimum.
Proactive Care
It isn't always the best course to care for furniture after an accident has happened. Proactive care is also a big part of getting the best from your upholstery:
Fading. Reduce the risk of fading by preventing full sunshine from falling on textiles. This one is particularly applicable here in the subtropics, where the sunlight is comparatively powerful. Use drapes, shades or blinds to block the light.
Staining. Aside from accidental spills, ground-in dirt is the worst source of stains. The air is polluted with vehicle exhaust, fumes, and dust comprised of dirt, skin tissue, and parts of dead dust mites. Vacuuming this contamination away before it gets embedded keeps everything looking newer.
Wear and Tear. Make regular checks for weak spots in fabric covers, and for loose buttons and threads. A stitch in time could really save nine, because untended atrophy will only get worse.
Insider Tips
Take advantage of these hints:
A soft brush attachment on the end of the vacuum nozzle won't harm your furniture. Regularly check that it's free of dirt and other contamination, though, or you could unwittingly spread stains and dirt from one location to another.
Crevice tools, the stiletto-like "nozzles" supplied with most vacuums, clean corners and tight spots without unnecessary abrasion.
Blot spills, rather than rub at them. Do this with white towels or paper towels, to avoid the risk of transferring dies weakened by cleaning chemicals.
Never soak fabrics with upholstery cleaners, and thoroughly remove all residues before considering the job done (soap can attract and then hold more dirt, and chemicals can leach color).
Soiling retardants prevent or inhibit future staining, so although they cost more, they do more, too.
If you clean a localized spot, then that area dries with a ring around it, don't panic. Simply use a diluted version of the same cleaning product over the entire cushion; it should dry with no sign of damage.
Patio Furniture
The rules about shading fabrics apply equally to outdoor furniture. Protect it from direct sunlight with awnings or umbrellas, and it will stay brighter for longer. If you're leaving chairs and other articles with upholstered finishes outside through the Jacksonville winter, cover them to keep precipitation at bay (check that this is applicable to wood-framed furniture, which may react badly to trapped moisture). Wicker and steel-framed furniture should certainly not be left outside for when not in use.
If you don't have the space to store your exterior furnishings indoors, check the design to see if cushions and coverings are removable. If they are, take them off and put them somewhere safe.
Professional Care
Deep-cleaning is recommended for most upholstered furniture every second year. If your usage pattern is heavier than normal, you should shorten this interval. While do-it-yourself foaming cleaners do work, commercial cleaners have access to products that aren't available to the public, and know the best ones for your specific fabrics, colors, and patterns. For professional upholstery cleaning, Jacksonville, FL turns to First Coast Home Pros; let us take care of your upholstered furnishings.