Can you remember the last time you had your air ducts professionally cleaned? Probably not! It isn't always obvious when air duct cleaning is needed, so it's easy to put it on the backburner or possibly forget about it altogether.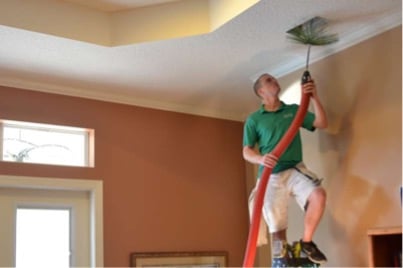 Here are the top reasons air duct cleaning is important:
HVAC Operation

– When dust and debris build up in your air ducts, your HVAC system has to work hard to keep your home at the temperature you want it, resulting in higher utility bills, and potentially wearing out your system prematurely. Keep your system up and running efficiently by calling on good Jacksonville FL air duct cleaning companies for routine cleaning, ideally every 3-5 years.

Clean Air

– Air duct cleaners are extensively trained to remove mold and mildew and other allergens from ductwork, and the result is better air quality for the entire house and everyone who lives in it!

Clean Home

– Dust that has built up in your air ducts can drift out of the openings and onto the floor, furniture, and walls nearby. Keep your home cleaner with an appointment with a highly rated local air duct cleaning service.

Home Maintenance

– Routine air duct cleaning is one of those tasks that has to be done to keep your home running efficiently and well, and if you hire a good professional air duct cleaner, you can rest assured the job will be done well. You can also literally rest while the job is getting done, and spend your valuable time on the things that matter to you!
At First Coast Home Pros, we pride ourselves in being the best air duct cleaning company Jacksonville FL homeowners call on to keep their Mandarin, Riverside, San Marco, Miramar, Ortega, Ponte Vedra, and St. Augustine homes clean and running efficiently. Our technicians are trained to provide the highest quality cleaning and the best customer service to every client and we'd genuinely love the opportunity to provide our award-winning service to you!