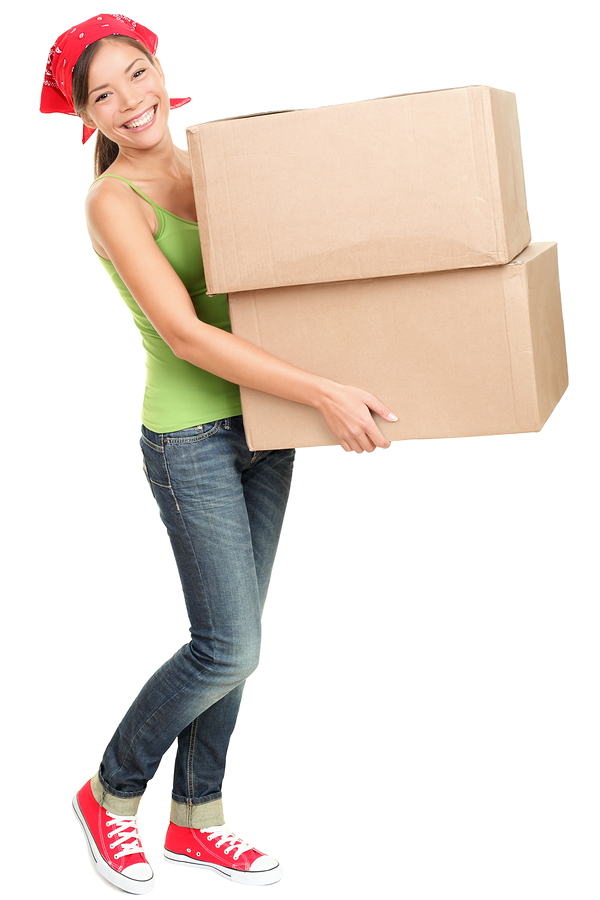 As we all know, moving is extremely stressful. You have to decide how you want to pack, get boxes and newspaper for the fragile items, remember all the errands from changing your mailing address to setting a date to cut the utilities ... it can drive you crazy! Then there is the cleaning, a whole other can of worms. Just this part can be as time consuming as all other chores combined. Cleaning seems to be a never ending struggle but you do want your security deposit back, right?
Begin planning now for the move-out cleaning. Starting a few weeks in advance may eliminate a large chunk of effort at the end. For best results, have all belongings moved at least one day before the due date, to ensure all is in good order. If this is not a task you want to take on yourself, cleaning services from First Coast Home Pros in Jacksonville can really help eliminate the stress.
The Realtor Cleaning List
Whether or not you received a cleaning checklist for moving out, you will be responsible for all cleaning and little charges will be made for any overlooked portions of the rental property. Also, if it is not ready on the due date, you may be charged rent – even though you are no longer there – during the time it is being cleaned, on top of cleaning expenses.
If not properly handled, you can find yourself in a financial crisis before it is all over. There are sometimes-forgotten items to clean:
Oven: If it has a self cleaning mode, use it! But remember the stove top, knobs and face.

Windows: Inside and out on the first floor, and the inside for upper floors.

Light Bulbs: Replace any that are missing, broken or not working.

Trash: Leave no trash behind, even on the sidewalk.
If applicable:
Lawn: Make sure it is recently mowed, the trees are properly trimmed and edging is in order.

Garages: Are there stains on the cement? Are the cabinets clean and free of containers? Are tools in good condition, if they were there at the time of moving in?
Cleaning Before Moving
Not everybody is a neat freak, with constant detailed cleaning. A few weeks before moving day, you should consider cleaning your home in sections. Our Jacksonville cleaning experts can give you the help you need, making all this less stressful on you.
Begin at one end and work your way through, taking care with each room. When entering a room, pause at the doorway. Really look around, as though seeing it for the first time. Go through this quick checklist to get a feel for the work to be done.
Bedrooms and Common Areas
doorframe

doors

walls

floor

ceiling

light switches and outlet covers

ceiling lights (and floor lamps that are to remain)

mirrors

insides of cabinets, drawers, storage lockers

sliding doors and their tracks
Remember that rooms will be bare. Ask yourself:
Are there scrapes, smudges or holes in the wall from posters or pictures?

Does the carpet need to be steam cleaned?

Are there any spots that need touch-up paint?
Bathroom / Kitchen
Microwave: inside and out, including the turntable

Dishwasher: remove all utensils, clean the drain at the bottom and clean the face

Refrigerator: clean the face, remove all drawers and wipe down the walls. Be sure the lights work

Freezer: often overlooked, but should also be tended to. Defrost, wipe down walls, clean the ice trays

Trash Compactor: bag replaced and walls wiped down

Garbage Disposal: run some ice and baking soda through it

Any Other Appliances: all outsides should be wiped to a shine and insides should be cleaned (toaster should have crumbs removed, etc.)

Baseboards: Are there smudges, dirt and dust accumulated or in need of touch-up paint?

Sinks: clean to a shine after removing all debris

Tile / Grout: Is there any mold or mildew? Should any be replaced?

Countertops: fully wiped down, even under the appliances

Insides of Drawers and Cabinets: vacuumed and wiped with a clean cloth

Tub: any non-slip pads should be removed or replaced, the walls and faucets should be fully cleaned and shine

Toilet: clean under and around, as well as the inside of the bowl. Does the seat or tank top need replacement?

Mirrors: buffed to a shine

Shower Curtain / Shower Door: Any mold or mildew, in need of replacement? Is the door track working properly?
Cleaning After Moving
On moving day, exiting and entering numerous times has a tendency to create a mess inside. Expect to take several hours for the final cleanup. An experienced housekeeping service can make it a lot more manageable.
Benefits of Hiring a Cleaning Crew
An organized cleaning, so nothing is overlooked.

When preparing for the move, focus is placed on boxing your belongings, instead of detailed cleaning, allowing for an organized move.

When finished boxing up the last item, you can simply drive away instead of beginning the arduous task of the final cleanup and rely on the services of your cleaning professionals.

The costs for hiring a cleaning service is more than likely less than your security deposit.
At First Coast Home Pros, we strive to reduce the stress in your move. We take away the huge burden of a detailed approach for the move-out cleaning. Because we cover the most arduous and undesirable moving-out task, you can focus what is important – getting your belongings moved and beginning your new life, with your security deposit in hand. Contact us today for more information.