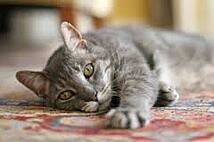 Pets make your home more comfortable and welcoming, but, unfortunately, they also have the habit of making your home stinky. Even the most conscientious of pet owners sometimes notices a foul odor, and this odor becomes markedly worse for those who have accidents from time to time. Luckily, you do not have to live with this stench forever. There are plenty of steps that you can take to remove the pet odor from your home, and First Coast Home Pros can help.
The removal of pet smells begins with proper maintenance. Make a habit of bathing your dog regularly with an unscented shampoo. Pay special attention to the areas behind his ears and between his legs, as these areas tend to accumulate pheromones, dirt, grime and other smelly substances. Keeping him clean prevents him from leaving any additional foul odors throughout the home. If you notice a strong odor coming directly from your dog even after a thorough bath, consult your veterinarian. This could be a sign of a medical condition or food allergy.
Removing pet odor from your home requires that you start acting quickly when your pet has an accident. If your pet urinates or defecates on a hard surface, clean it up as soon as possible using a disinfectant cleaner. Of course, it's the accidents that happen on carpet that are the hardest to deal with. Use a solution of hot, soapy water to clean up as much of the mess as you can, and then soak up as much water as possible with a sponge or cloth. Then, use a odor removal spray on your carpet. Make sure it is one that is carpet-safe, and test it in an inconspicuous area first to make sure it does not discolor your rug. Keep in mind that this method only temporarily keeps the smell at bay. In order to fully remove the stench of your pet's accidents, it is important that you have your carpets cleaned by a professional service that has equipment to reach deep down into the carpet. Luckily our carpet cleaning Jacksonville, FL company is experienced in dealing with pets, and regularly using our services will do wonders for the scent of your home.
Of course, there are times when the pet odor gets away from you and you need to do more than general maintenance cleaning to make your home smell fresh again. A complete cleaning of your home is necessary to get rid of offending urine, dander and oils. Start by having your carpets cleaned, since these harbor dander and smelly excretions for years. Our carpet cleaning Jacksonville, FL company uses hot water extraction to reach deep into the fibers of your carpet. We also have special equipment to focus especially on any stains or dirty spots, such as the marks your pet leaves after coming in from the wet outdoors.
No matter how hard you try to keep your pet off of the couches and chairs, he probably ends up spending time up there. These soft surfaces hold on to odors for years, and they are very hard to clean on your own. A good solution is to hire us for carpet cleaning in your Jacksonville, FL home and to also clean your upholstery at the same time as your carpets. This guarantees that the foul odors are removed not only from the surface of the material, but also from deep down where they have been accumulating for years.
The next step in removing a pet stench from your home is to thoroughly clean your hard surfaces, such as grouted tile and wood floors. Thoroughly cleaning grout can be tricky, and cleaning a hardwood floor requires that you use special chemicals to avoid damaging the finish. Our carpet cleaning Jacksonville, FL company also offers these services; consider having them done at the same time that you schedule a carpet and upholstery cleaning.
Once your carpets, hard surfaces and upholstered furniture have been cleaned, the last step in pet odor removal is to launder all of your washable items. These include pet beds, throw blankets that you use on the couch, and even soft, chewy toys. Use your normal laundry detergent, and add a cup of white vinegar to the washer. This will help neutralize the pet odors and contribute to keeping your home fresher. Remember to re-launder these items at least once a month to keep the stench at bay.